POSTED IN General
May 23, 2017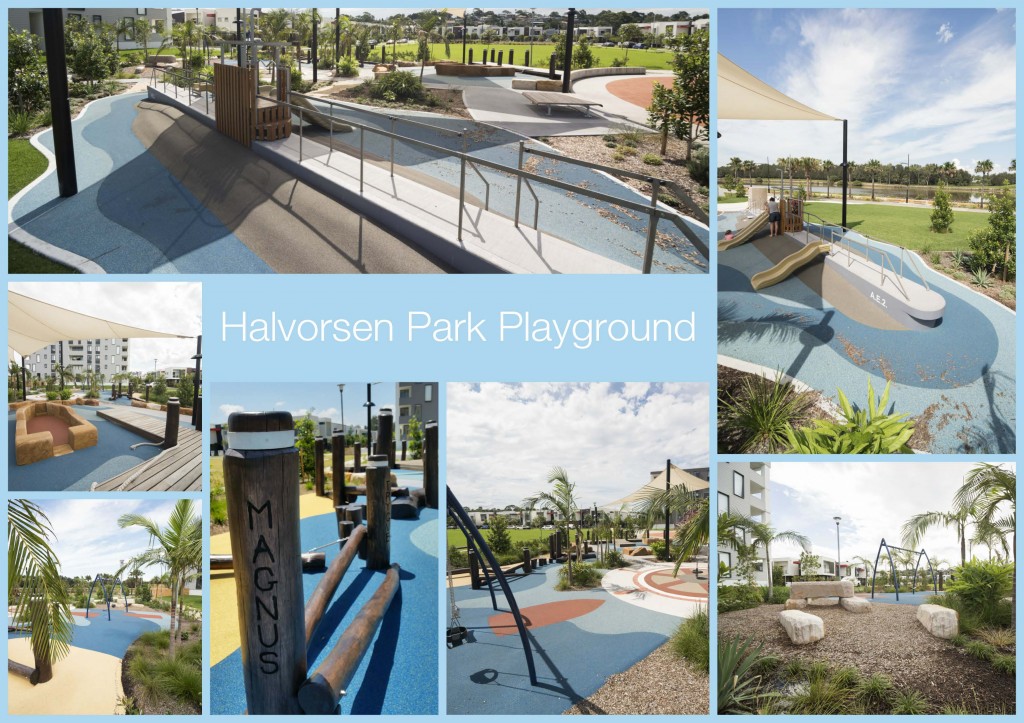 Our office is so excited and proud to be the recipient of the Playspace Award (<$0.5M) for Halvorsen Park. The project was an historic, creative design challenge, telling the story of one of Australia's first submarines, HMAS AE2, an E Class Submarine, and the Halvorsen family who built 1500 leisure boats in Australia, and 250 boats for the Allied forces during WW2, 178 of which defended Australia. Many of these boats were built in Ryde, near the site of Halvorsen Park!
The park welcomes the community to a space that provides natural elements, imaginative playground equipment, action oriented playground equipment, seating and sun protection. A community survey demonstrated that the public are extremely satisfied with their new park.
This award is also for all the artists that collaborated with us (stonework, timberwork, concrete stain artwork, rubber artwork) – the beauty of the finished product is a tribute to their work! Green Fern Landscaping did a wonderful job building and coordinating all the works for this playground – flawless!
POSTED IN General
May 2, 2017
Fiona will be attending the World Forum on Early Care and Education in Auckland this May, presenting with fellow academics on the "Journey Into Nature" – discussing current issues in design for children and the future of outdoor/nature play.
This forum is a unique opportunity for our office to connect with the international play industry, and to learn about other countries' approaches to nature play, and what strategies other major cities adopt in meeting modern childcare challenges.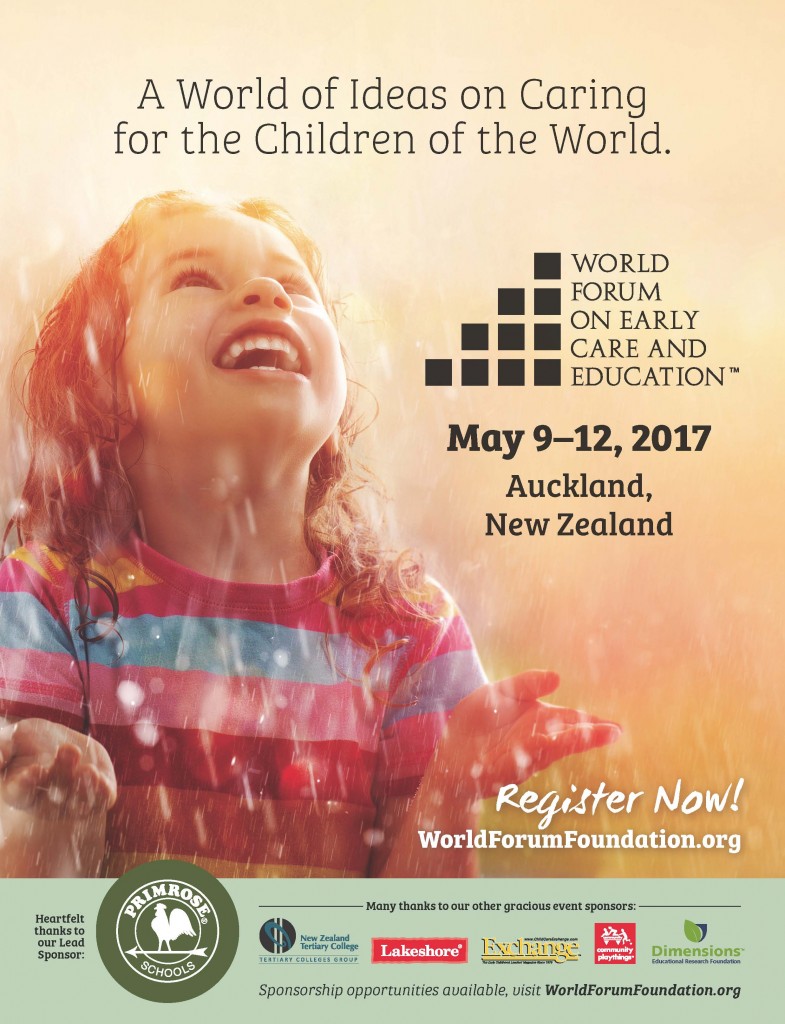 Click on the image to be redirected to the World Forum website
POSTED IN General
November 23, 2016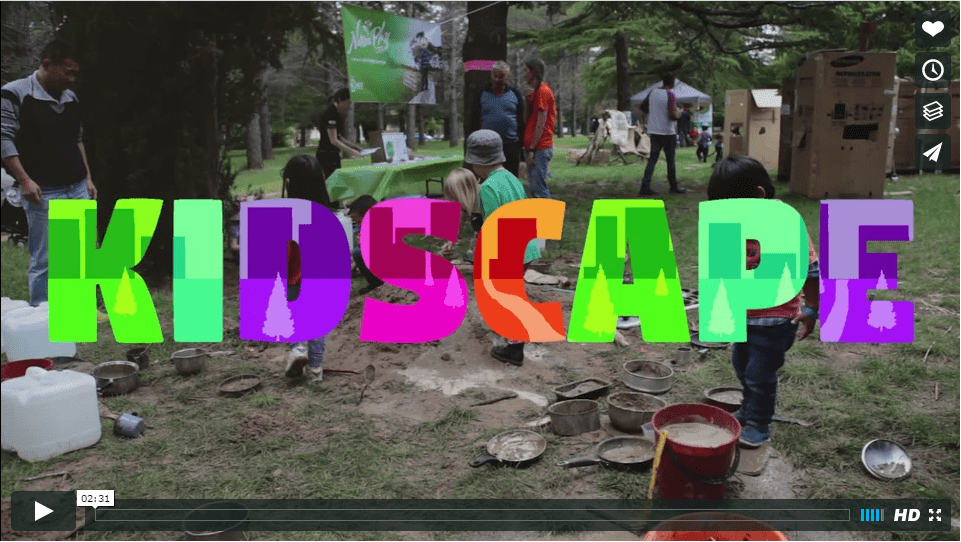 It's all been happening in Canberra!
The 2016 International Festival of Landscape Architecture was hosted in Canberra from 27-30th October; aiming to connect the public with landscape architects. Amongst the exciting program was KIDSCAPE on Saturday 29th October in Haig Park- a free event of endless fun! 1000 people supported the event, with both kids and parents having fun participating in the various activities, such as:
Slack lines
Cardboard cities
Pump bike track
Mud kitchen/play
Kids parkour
Storytelling
Gardening activities
Lego building
We were central to the team making this festival and play day happen. KIDSCAPE was like an International Play Day, others of which Fiona has attended in Berlin and Hong Kong. 'I was so proud to be part of a day where children were invited to participate in nature-based free-play activities,' she said.
Fiona conducted a session of Gulliver's Mapping – a consultation workshop encouraging kids to share views and ideas on Haig Park's spaces.
On the success of this event we hope to see (and be involved in) more like it in Australia!
POSTED IN General
June 7, 2016
AILA has announced the winner of Australia's Best Playground, and the regional winners:
Congratulations to the City of Melbourne – with Nature Play at Royal Park. The title of Best Playground is well deserved!
Our own Lizard Log Plaground and Yokine Regional Inclusive Playspace won for the ACT/NSW and WA/NT/SA/QLD regions!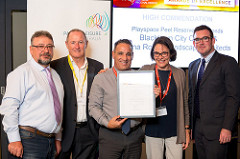 At the end of last month PLA held their 2016 conference and Awards of Excellence dinner. Blacktown City Council and our office received a High Commendation under Playspace:major (>$0.5m) for Peel Reserve, The Ponds!
We are all so proud of this project and very pleased to see it recognised amongst other great landscape projects!
POSTED IN General
May 10, 2016
Yesterday AILA announced the top 5 entries per region with the most public votes for Australia's Best Playground – and we made it!!  Our own entry, the Skywalker Plaground at Kellyville Public School, came in at the top of the ACT/NSW region, with 15,481 votes – thank you to everyone who voted!! Amazing effort!

Other projects we collaborated on have made the region shortlists too: Lizard Log Playground in NSW (our website's background image) and Yokine Regional Inclusive Playspace in WA – we're very proud!
It is now up to the jury to decide which playground will be the national winner, to be announced on the 24th May. With so many extraordinary playgrounds in the running it will be a tough choice!
(Click on the image to see it full size)
POSTED IN General
February 17, 2016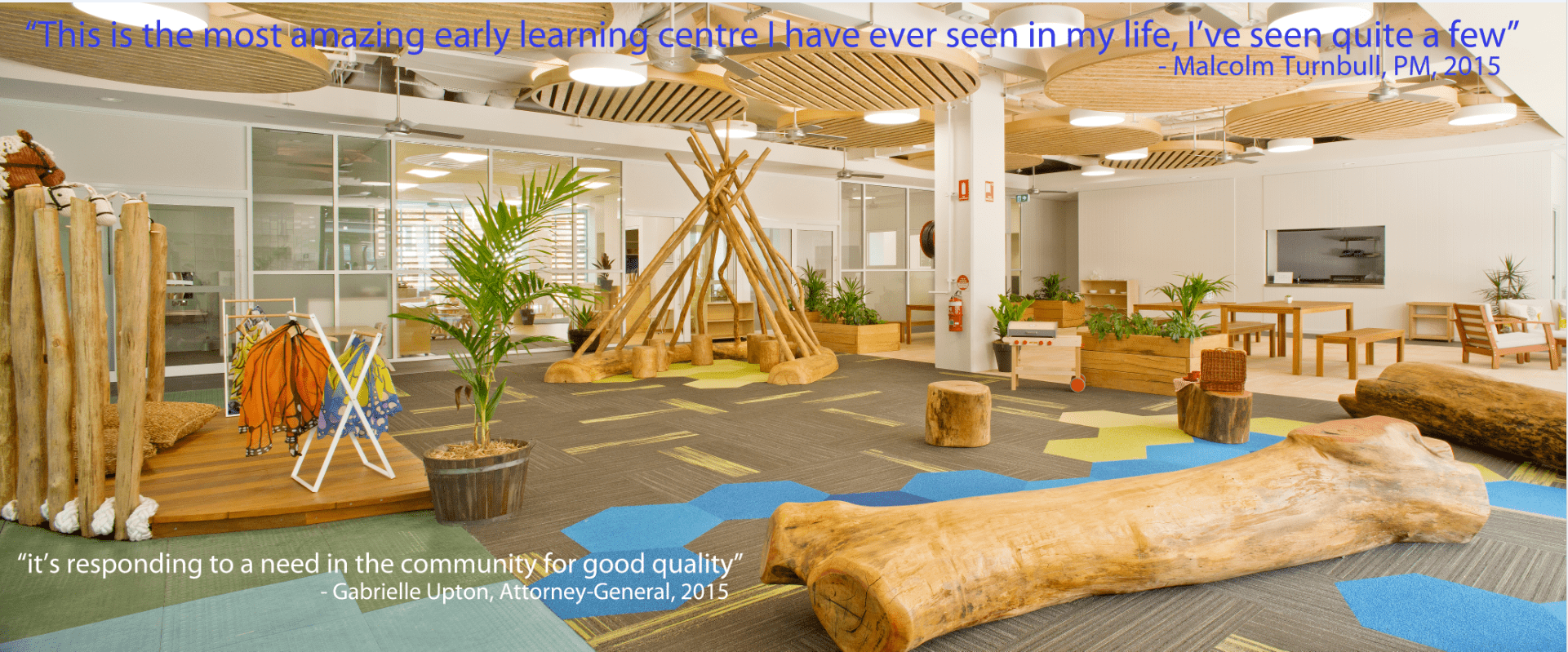 Prime Minister Malcolm Turnbull and State Attorney-General and Vaucluse MP Gabrielle Upton visited and officially opened our Goodstart Childcare Centre in Double Bay in December! Recognition from these dignitaries means A LOT to us!
"This is the most amazing early learning centre I have ever seen in my life, I've seen quite a few," said Mr Turnbull
"This is one of the projects that rejuvenated Double Bay and it's responding to a need in the community for good quality, long daycare for kids," Ms Upton said.
"It's an incredibly attractive set up here, it has a big sand pit which I know is always popular with kids."
(Click image to see at full size)
POSTED IN General
February 10, 2016
Our Nurragingy water park (at Doonside reserve) has been included in The Daily Telegraph's list of twelve fun waterparks in Sydney for this summer!
"The free water play area … is a magnet for kids and features a large windmill, a water wall spray fountain, jets, cannons and bucket dumpers"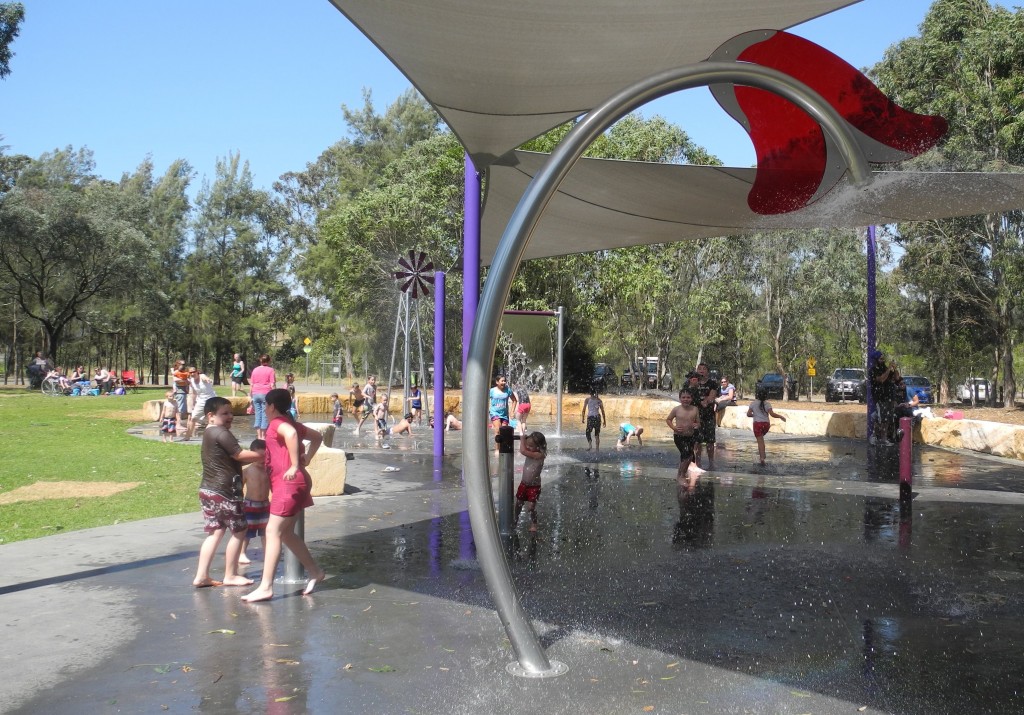 This project was fun to design and it is rewarding to see the community enjoying it as much! Doonside Reserve is a great location for family picnics and outings, and it was an honour to add to the park's spaces – including Kookaburra Playground,Wren Playground and Lomandra Playground as well!
POSTED IN General
November 4, 2015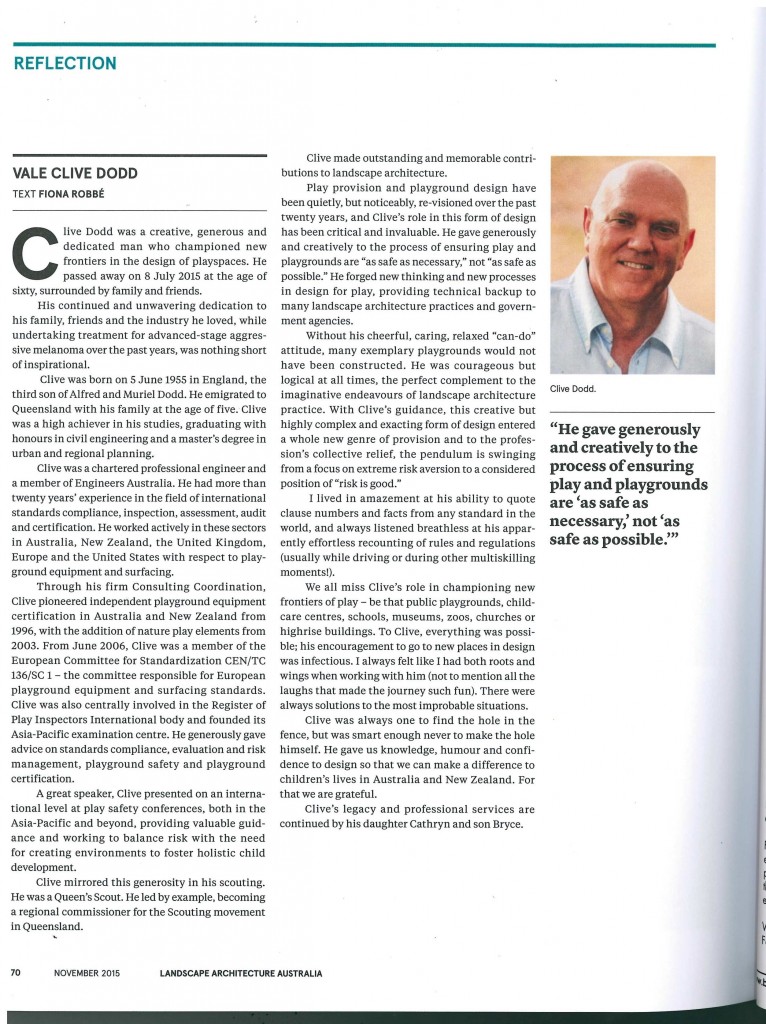 It was an honour to to be able to write about Clive's contribution to the playground industry and have it published in the latest issue of Landscape Australia.
This is our third time being published in the Magazine!
POSTED IN General
November 4, 2015
Goodstart Double Bay childcare centre recently opened and is unusual in that the outdoor play is indoors!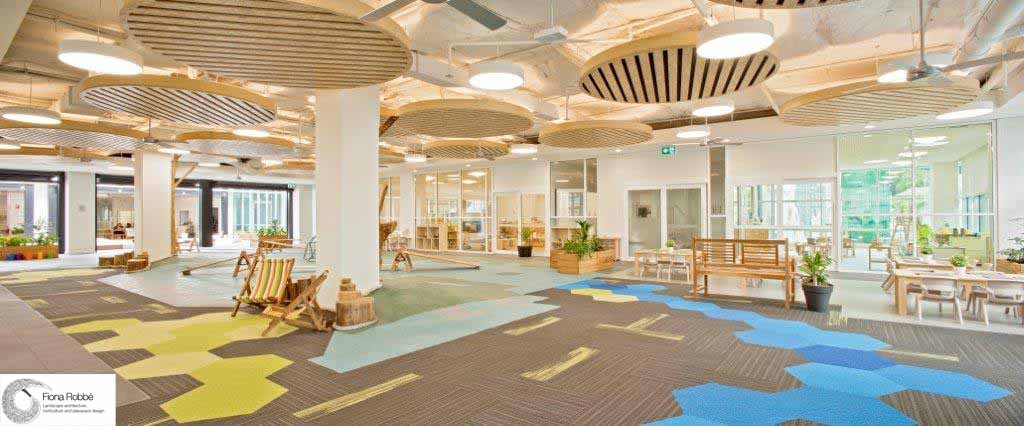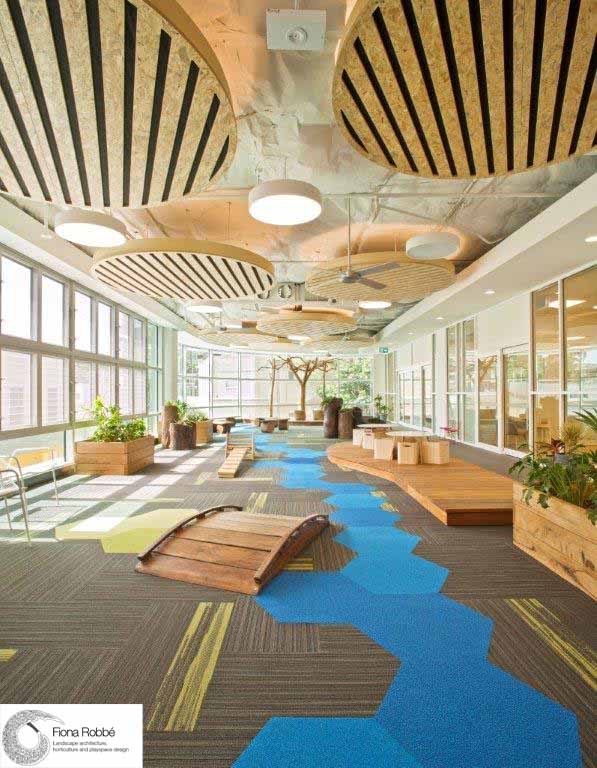 An unusual innovation for us is the use of carpet as a landscape element – exciting!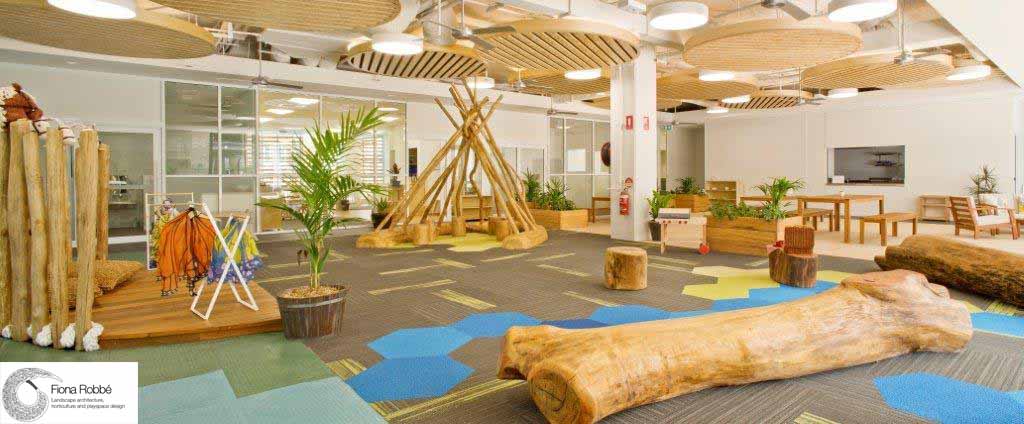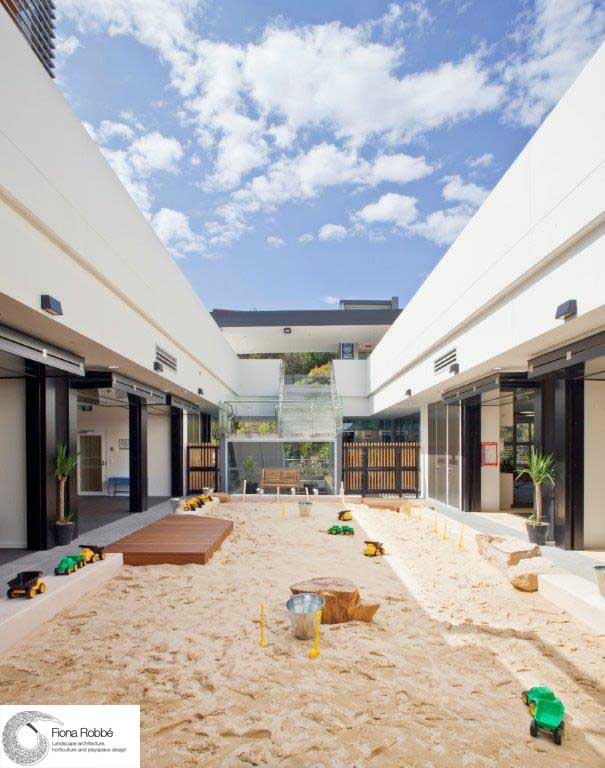 We have worked hard to create an imaginative and natural setting.
POSTED IN General
September 15, 2015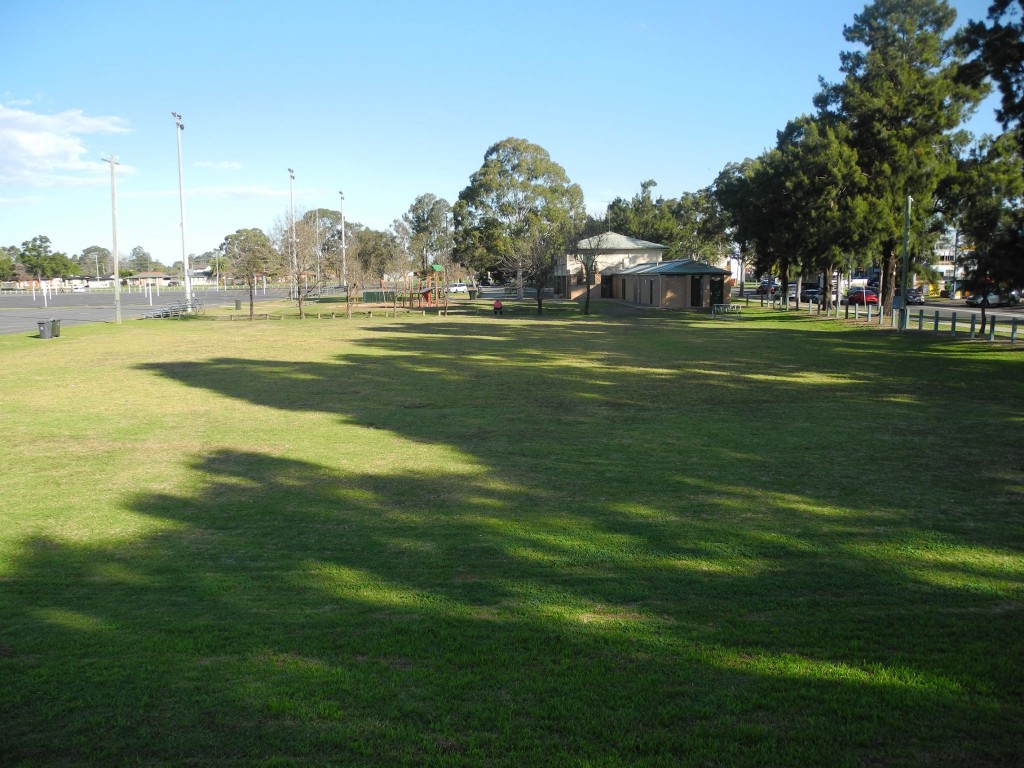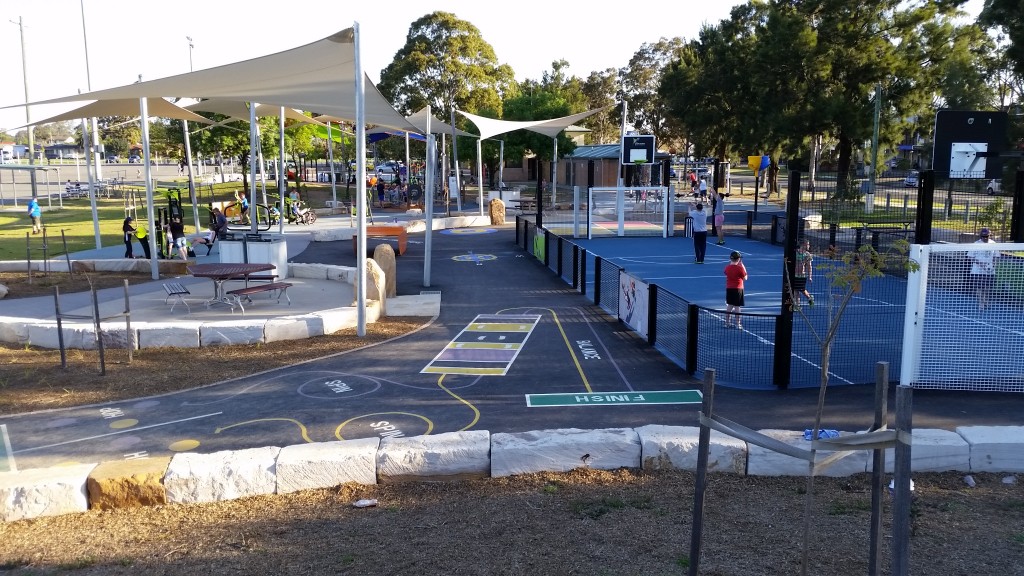 Jamison Park, Penrith. An exercise, sport and recreation space for ALL ages and abilities! Immensely pleased with the outcome of this park and the public's positive uptake of it!