POSTED IN General
May 10, 2016
Yesterday AILA announced the top 5 entries per region with the most public votes for Australia's Best Playground – and we made it!!  Our own entry, the Skywalker Plaground at Kellyville Public School, came in at the top of the ACT/NSW region, with 15,481 votes – thank you to everyone who voted!! Amazing effort!

Other projects we collaborated on have made the region shortlists too: Lizard Log Playground in NSW (our website's background image) and Yokine Regional Inclusive Playspace in WA – we're very proud!
It is now up to the jury to decide which playground will be the national winner, to be announced on the 24th May. With so many extraordinary playgrounds in the running it will be a tough choice!
(Click on the image to see it full size)
POSTED IN General
February 17, 2016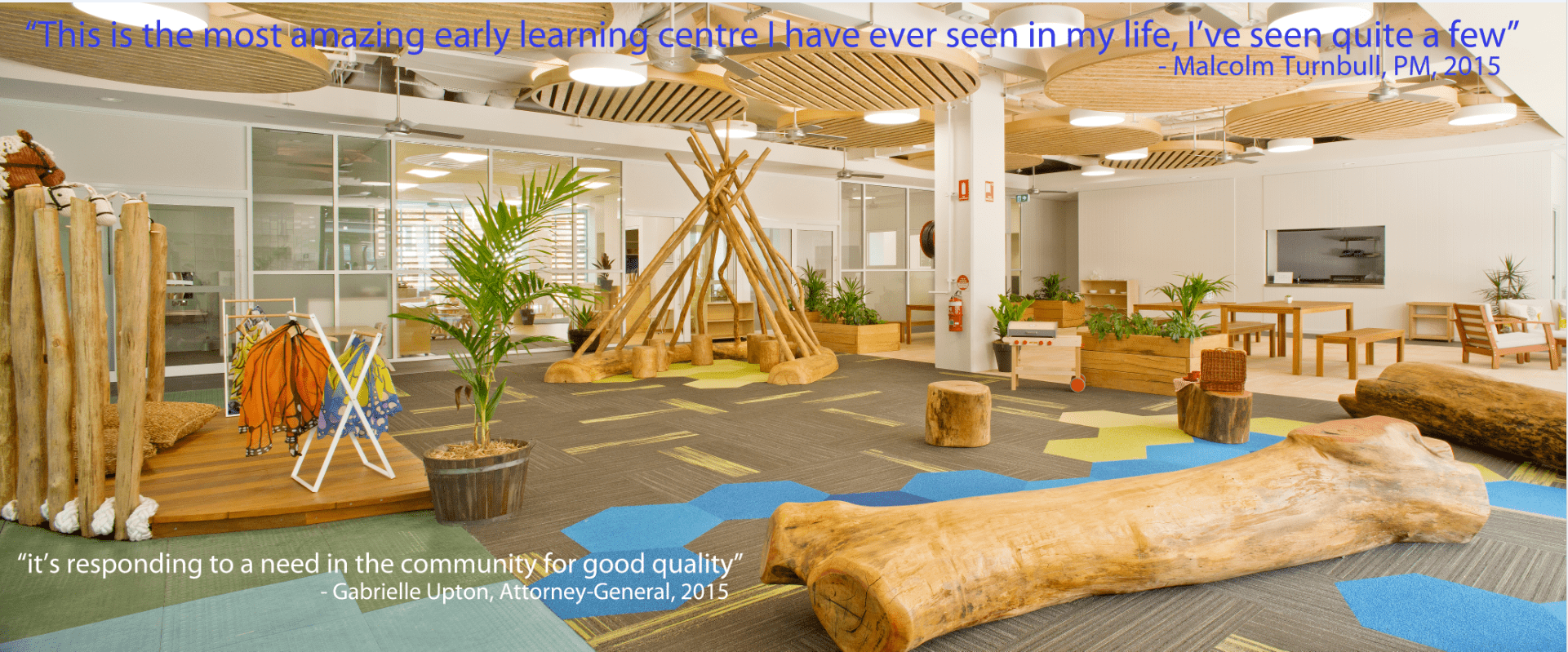 Prime Minister Malcolm Turnbull and State Attorney-General and Vaucluse MP Gabrielle Upton visited and officially opened our Goodstart Childcare Centre in Double Bay in December! Recognition from these dignitaries means A LOT to us!
"This is the most amazing early learning centre I have ever seen in my life, I've seen quite a few," said Mr Turnbull
"This is one of the projects that rejuvenated Double Bay and it's responding to a need in the community for good quality, long daycare for kids," Ms Upton said.
"It's an incredibly attractive set up here, it has a big sand pit which I know is always popular with kids."
(Click image to see at full size)
POSTED IN General
February 10, 2016
Our Nurragingy water park (at Doonside reserve) has been included in The Daily Telegraph's list of twelve fun waterparks in Sydney for this summer!
"The free water play area … is a magnet for kids and features a large windmill, a water wall spray fountain, jets, cannons and bucket dumpers"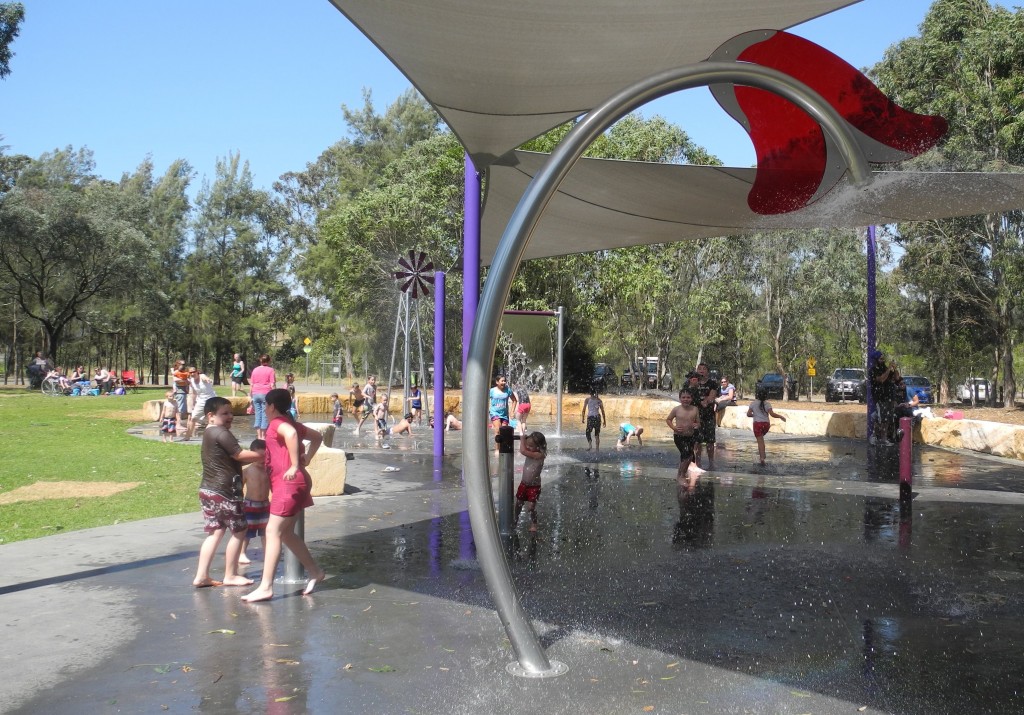 This project was fun to design and it is rewarding to see the community enjoying it as much! Doonside Reserve is a great location for family picnics and outings, and it was an honour to add to the park's spaces – including Kookaburra Playground,Wren Playground and Lomandra Playground as well!
POSTED IN General
November 4, 2015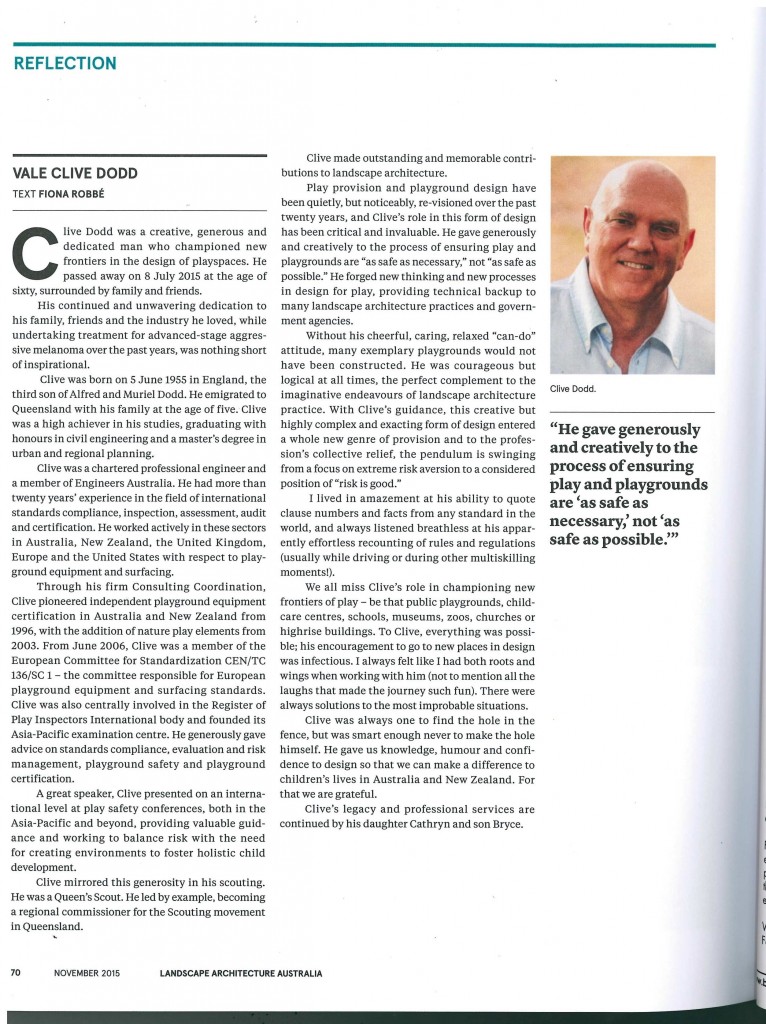 It was an honour to to be able to write about Clive's contribution to the playground industry and have it published in the latest issue of Landscape Australia.
This is our third time being published in the Magazine!
POSTED IN General
November 4, 2015
Goodstart Double Bay childcare centre recently opened and is unusual in that the outdoor play is indoors!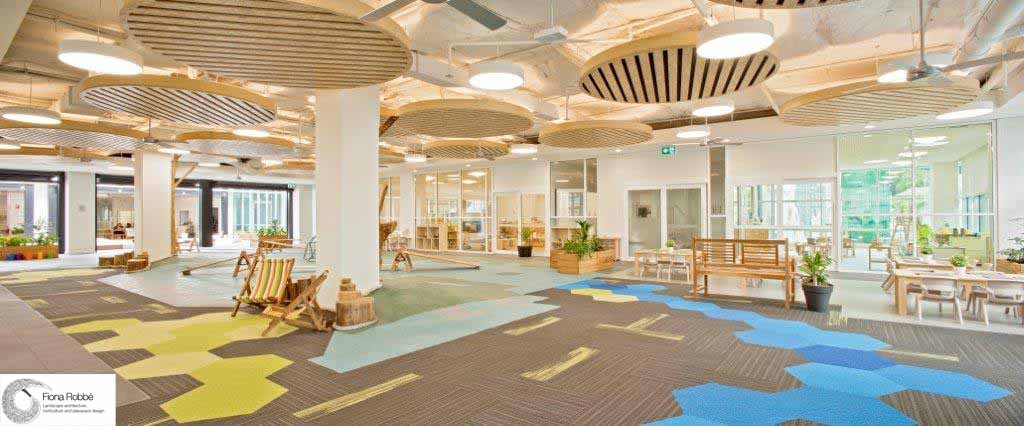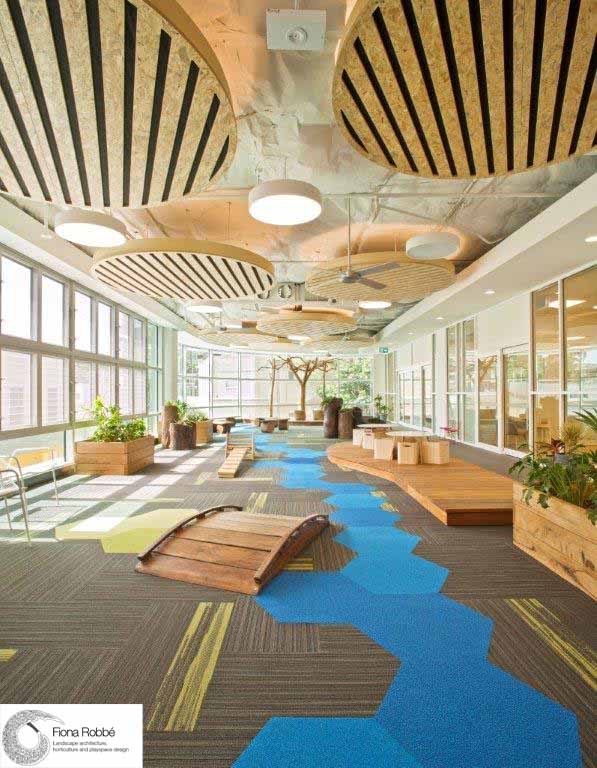 An unusual innovation for us is the use of carpet as a landscape element – exciting!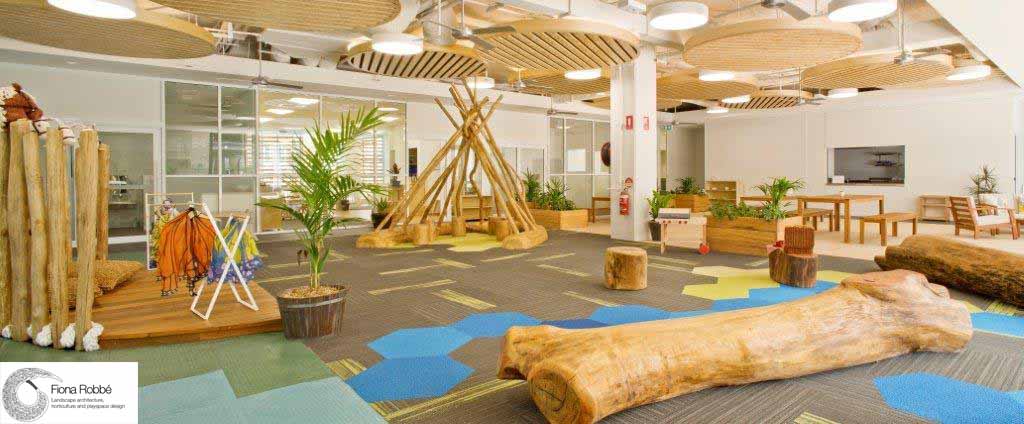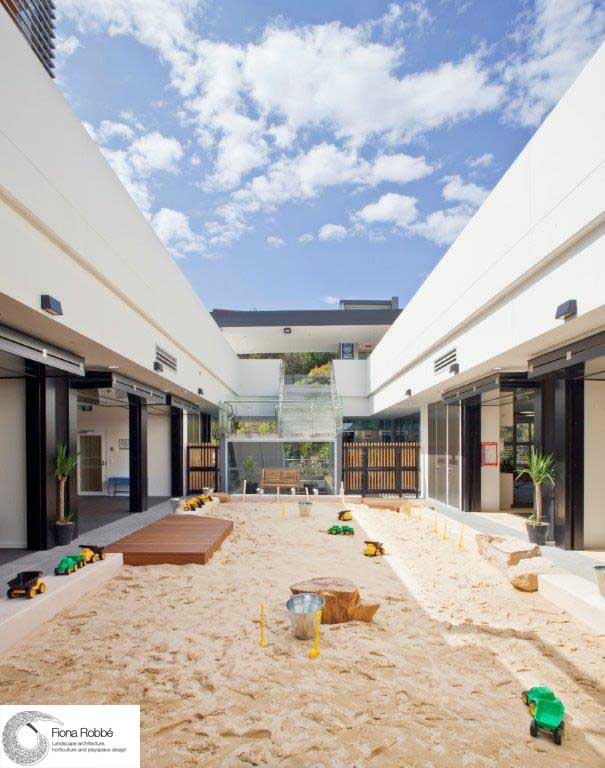 We have worked hard to create an imaginative and natural setting.
POSTED IN General
September 15, 2015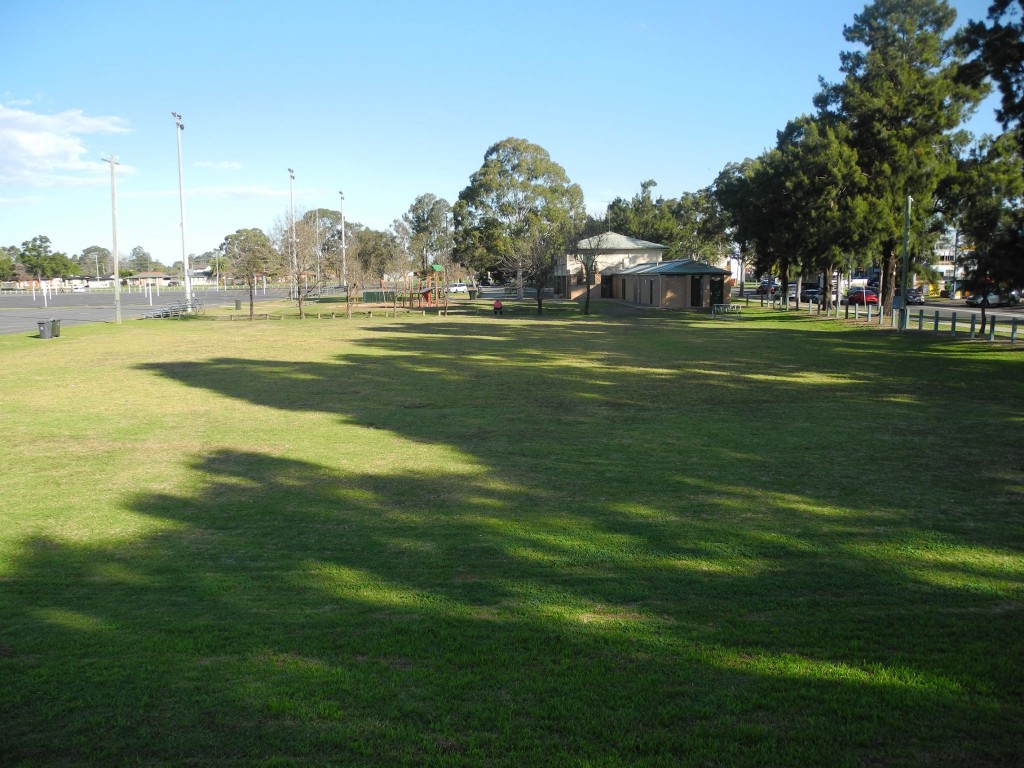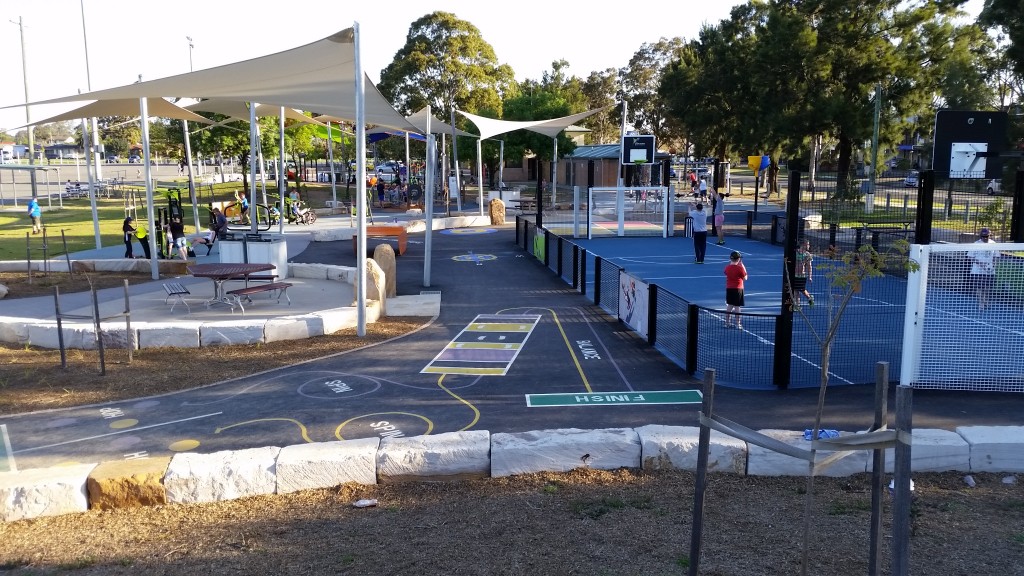 Jamison Park, Penrith. An exercise, sport and recreation space for ALL ages and abilities! Immensely pleased with the outcome of this park and the public's positive uptake of it!
POSTED IN General
July 2, 2015
The last couple of months have been extremely busy in the office of Fiona Robbé Landscape Architects!
Projects are being designed, finalised, constructed and opened left, right and centre! We are so excited by the new projects and their design challenges, and so proud of the progress and completion of playgrounds all over Sydney – delivering fun spaces for kids, teenagers and families is what we're passionate about!!
Among this, Fiona has continuously attended Conferences and Symposiums, nationally and internationally. Autumn especially has been choc-a-block with talk writing and presenting, as Fiona had the honour of being keynote speaker at two conferences! This was great recognition of what she represents to the industry, as a thought leader.
First was the PLA SA/NT State Conference in Adelaide (30-31 March). "It's In Our Nature" challenged how the future of our planet, in part, depends on children connecting with nature (illustrations from which have been posted on the blog previously). She was also part of the expert discussion panel on place making and nature play! It was a thought provoking and insightful conference, covering many topics.
Second was at the New Zealand Recreation Association Playspaces Conference (29 April-1 May). For this conference Fiona presented her keynote talk "Play Provision in Tomorrow's World" which emphasised how play connects children to the environment and beauty of our planet, and their importance as the generation who must act on global climate crises. She also presented within the body of talks in the conference, on "Getting the Brief Sorted" and "Playspace Experience, Elements and Values". The three day conference covered several important and relevant topics, creating a "soup" of similar thought on children, the future and play!
On Wednesday 24th June AILA hosted a Talkfest on Early Childhood, motivated by our office. Fiona presented her talk "Ridgid Bridges and Stepping Stones: Joining the dots in Early Childhood Center Landscape Design"
Also, this month we welcome Julie to our team! She is a graduate Landscape Architect of UniTech in Auckland New Zealand. We are proud to have her here and develop her interest and knowledge on design for play!
As always, for more ear-to-the-ground posts, follow our Facebook page!
POSTED IN General
May 1, 2015
Article published in the Waikato Times: April 29:
"…kids are being wrapped in cotton wool and need to learn how to deal with risk. That's the message from play advocates at a national conference in Hamilton this week, who think playgrounds need to have space for youngsters to climb trees, get grubby and learn how to look out for themselves"
"Australian Landscape Architect Fiona Robbé… spoke at the NZ Recreation Association conference at Claudelands Events Centre and came billed as an international playspace guru."
"Playground risks tended to take up all of people's attention and they didn't always weigh them up against benefits, Robbé said. And the benefits are far outweighing the risks"
 Photo: Christel Yardley: Waikato Times
POSTED IN General
April 7, 2015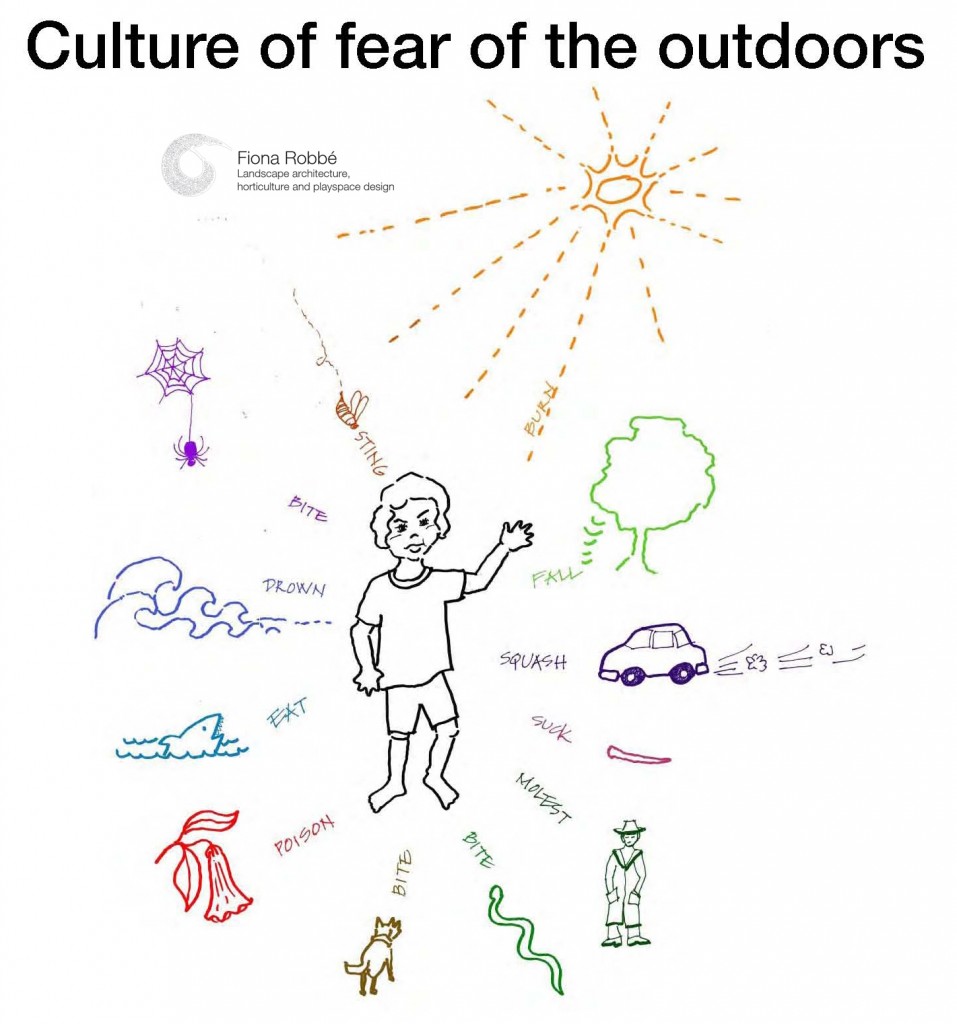 This illustration depicts the perceived dangers of children interacting with nature. While the risks are real, the risks of staying indoors are much higher!! See following: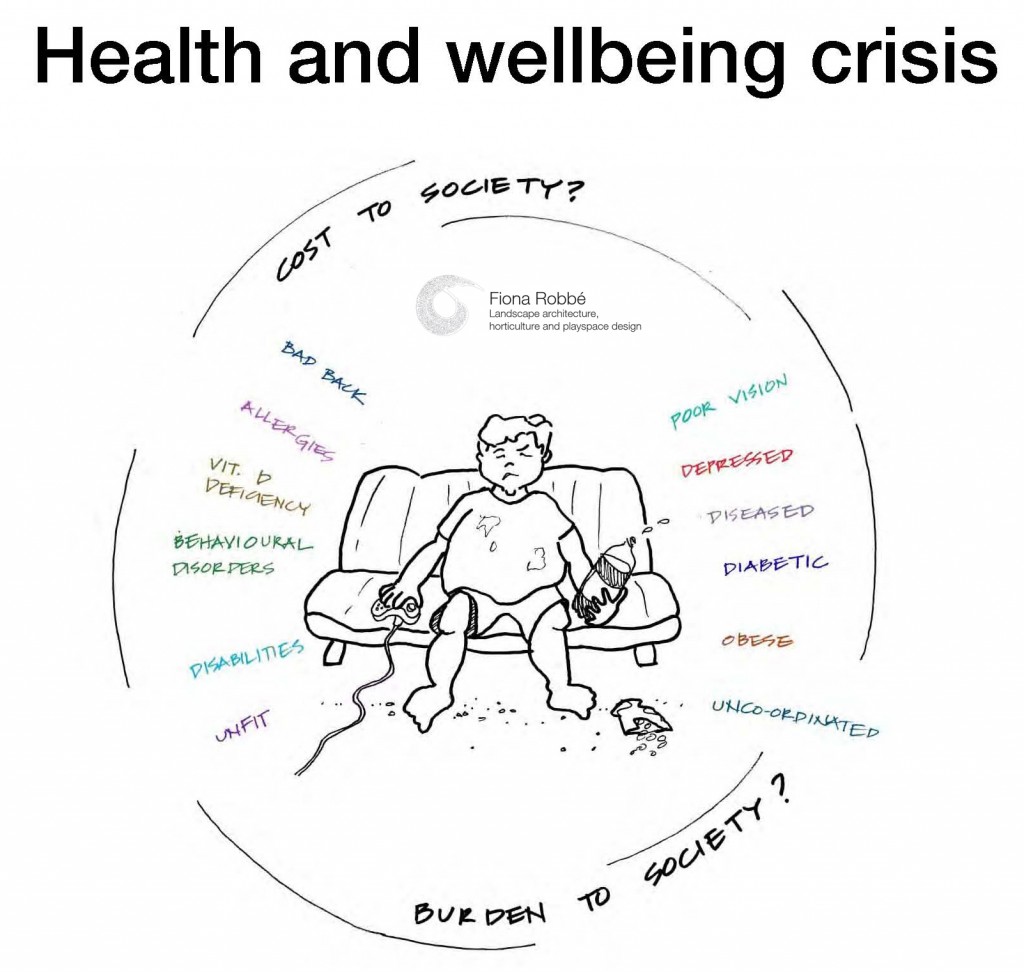 This illustration demonstrates some of the risks of children spending too much time indoors.
POSTED IN General
April 7, 2015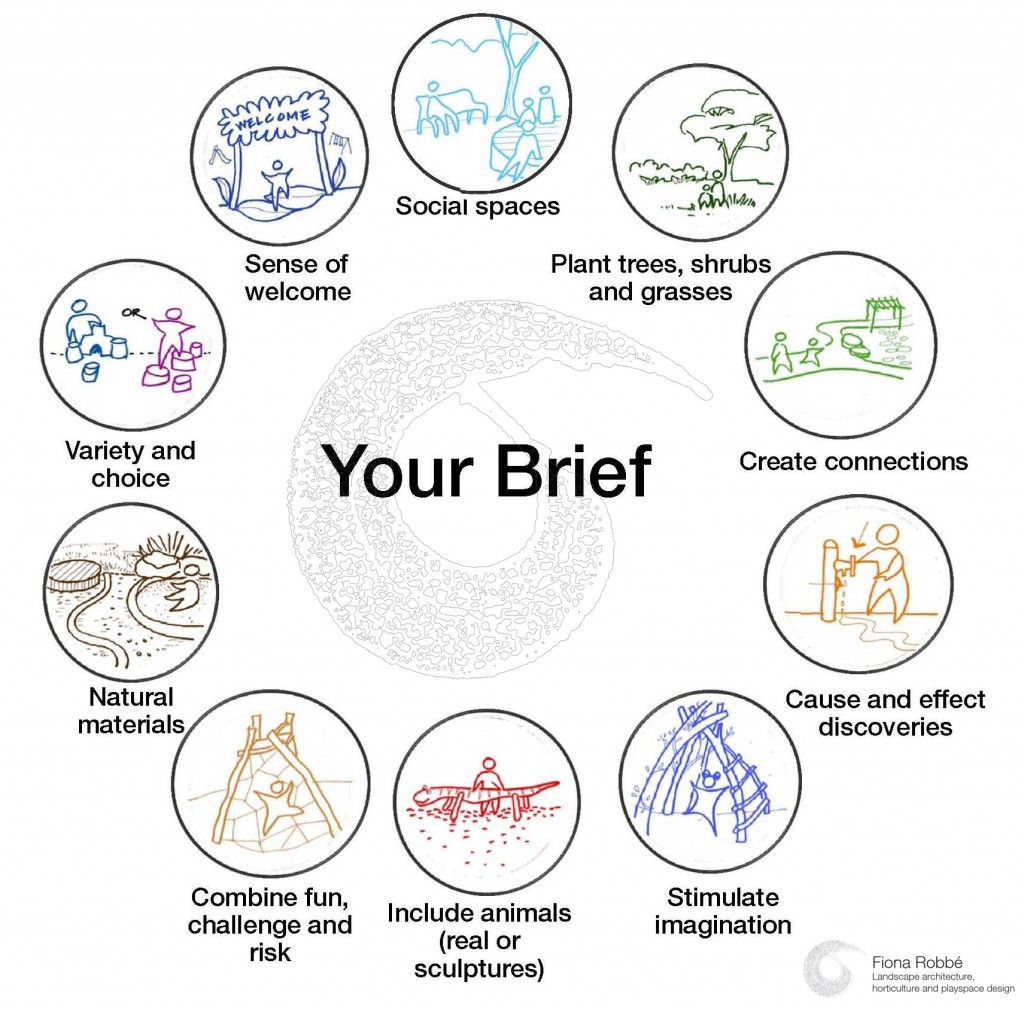 The combination of these 10 nature play elements in a design will create a gorgeous play space that children will love and benefit from! Use this framework to write nature play briefs or as the basis of concept plans.
This diagram was presented in the 2015 PLA SA/NT State Conference by Fiona in her keynote talk "It's In Our Nature".