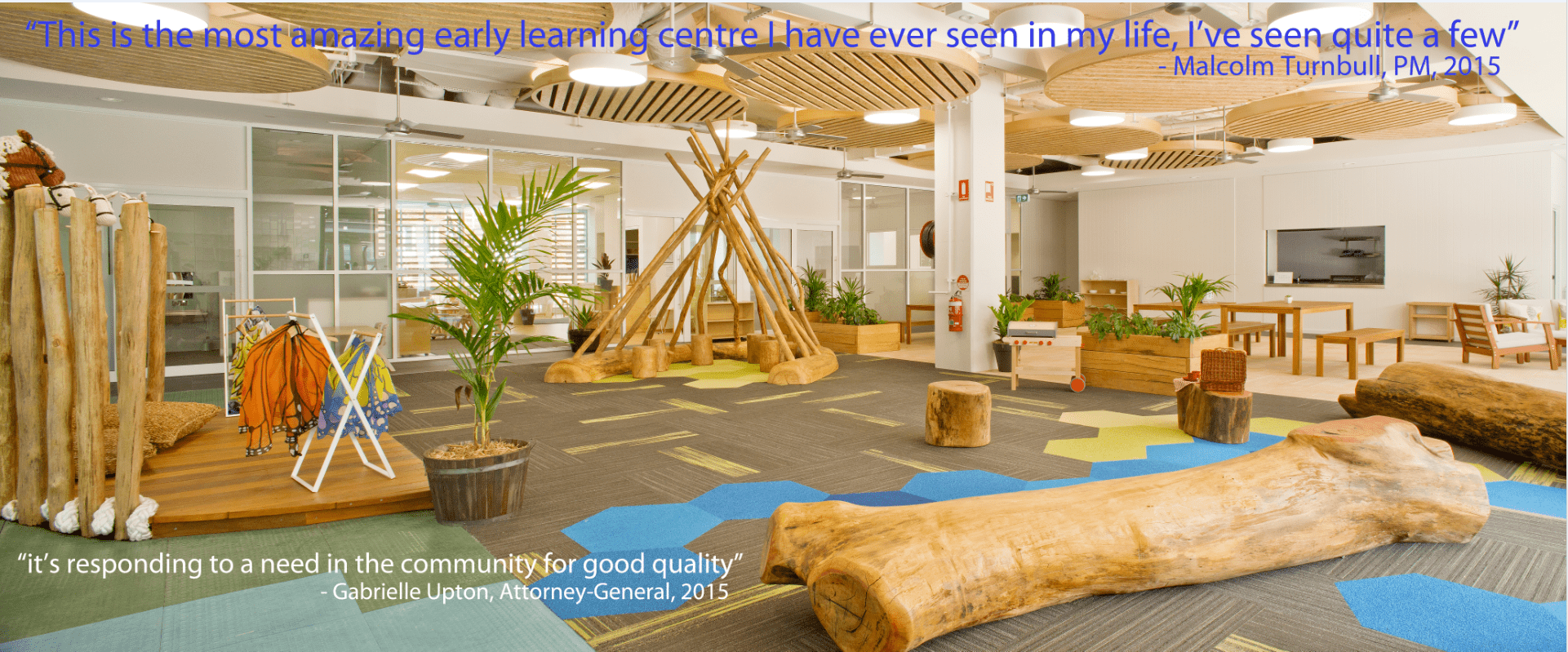 Prime Minister Malcolm Turnbull and State Attorney-General and Vaucluse MP Gabrielle Upton visited and officially opened our Goodstart Childcare Centre in Double Bay in December! Recognition from these dignitaries means A LOT to us!
"This is the most amazing early learning centre I have ever seen in my life, I've seen quite a few," said Mr Turnbull
"This is one of the projects that rejuvenated Double Bay and it's responding to a need in the community for good quality, long daycare for kids," Ms Upton said.
"It's an incredibly attractive set up here, it has a big sand pit which I know is always popular with kids."
(Click image to see at full size)