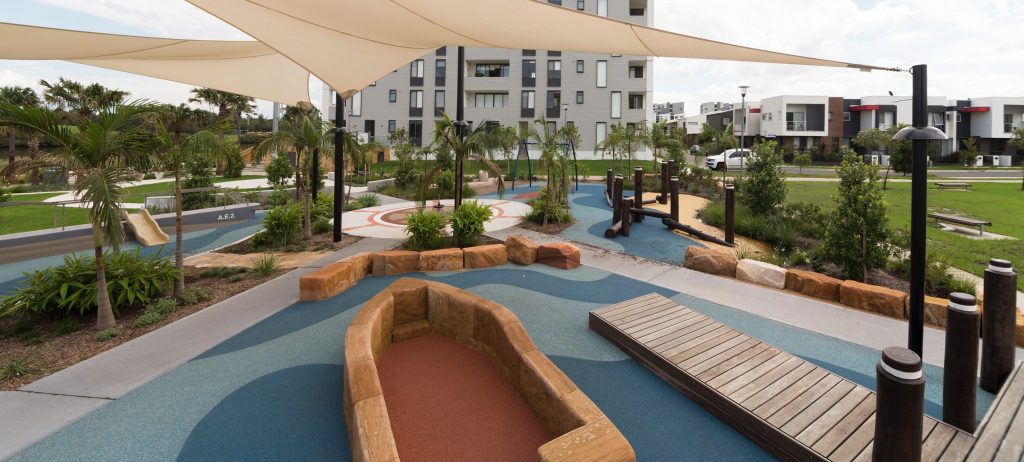 Halvorsen Park Playground has received the National Playspace Award (<$0.5M) from Parks & Leisure Australia! In May, this playground won the Regional Playground Award (<$0.5M) for NSW/ACT, and we are thrilled it has been recognised in the National field! Our office is so proud of this community playground, which represents the nautical contribution Australia made during the Second World War.
1: Fiona accepts the award, MC: Kerry O'Keeffe. 2: Bethanie Tobin (Parks & Leisure Australia), Neville Davis (Parramatta City Council), Fiona Robbe and Anthony-Paul Diaz (Keynote speaker, Los Angeles Department of Recreation and Parks). Click to enlarge image.
We believe there's more skill in designing and creating a small playground, which tells a rich narrative, than a large playground with a lush budget. Small playgrounds must succinctly combine the skills, knowledge and talent of all who contribute (our team included stonework, timberwork, concrete stain artwork, rubber artwork), which is why we are so pleased with this reward that acknowledges high professional achievement.